WHETHER IT'S BUSINESS OR PLEASURE, AQUA IS PERFECTLY POSITIONED AT THE NATURAL CROSSROADS OF WORK AND PLAY.
Aqua's interiors sit serenely and surely in their modern context, inspired by both nature and the urban world. Through the imaginative eye of luminary designer Koichi Takada, see the outdoors drawn inside. His innate understanding of texture, form and scale gives the apartments a natural sophistication, complementing Aqua's dynamic architecture. Balconies serve as outdoor rooms and sensational vistas amplify the sense of space. Expansive living and dining areas are infused with light and simple elegance.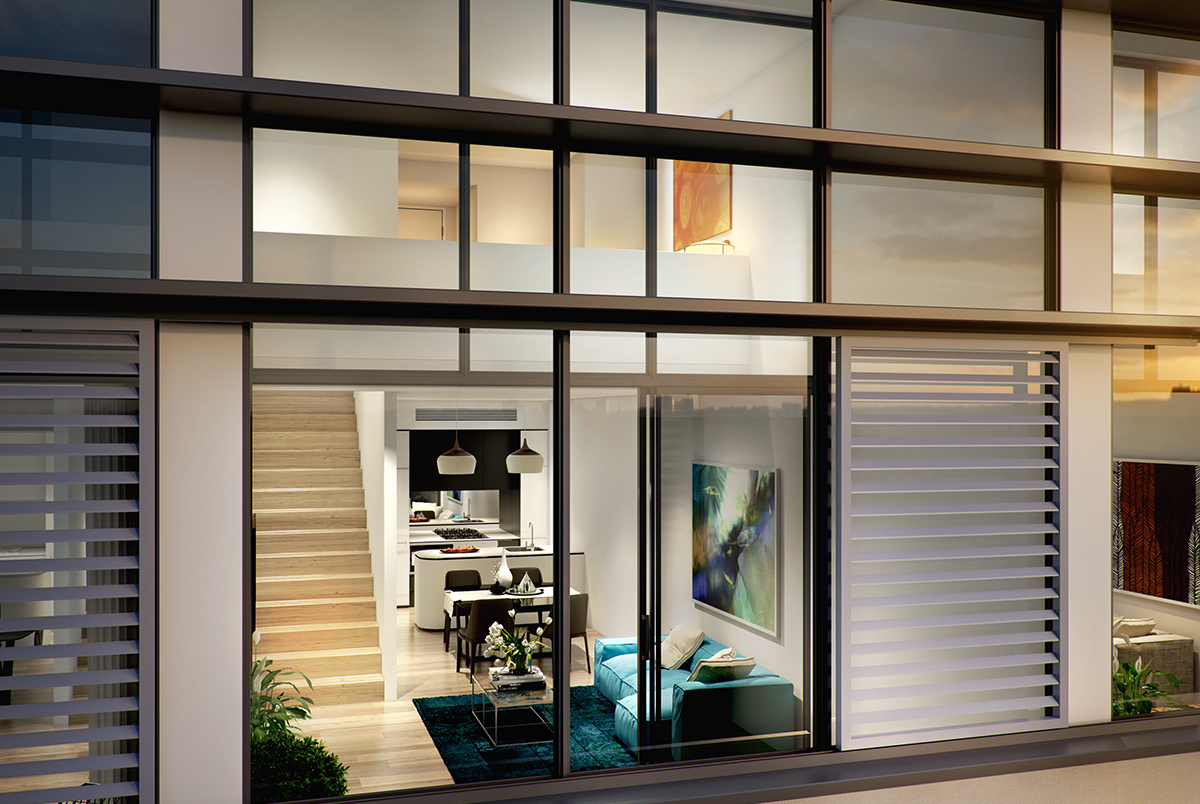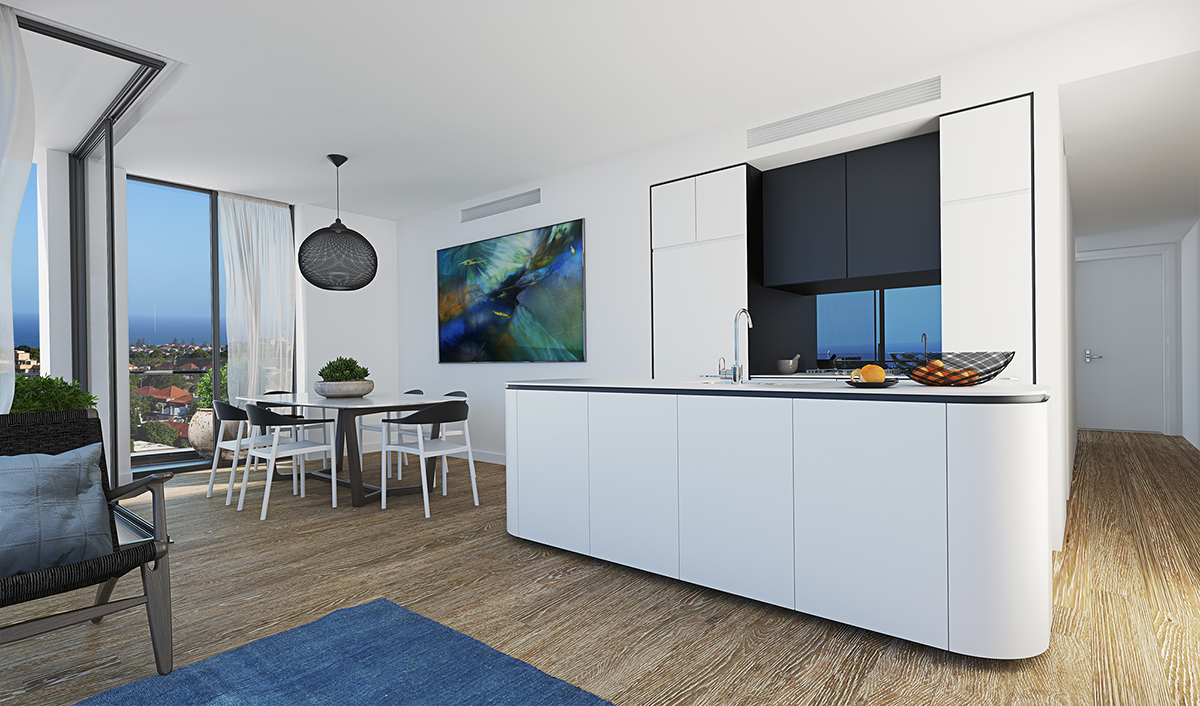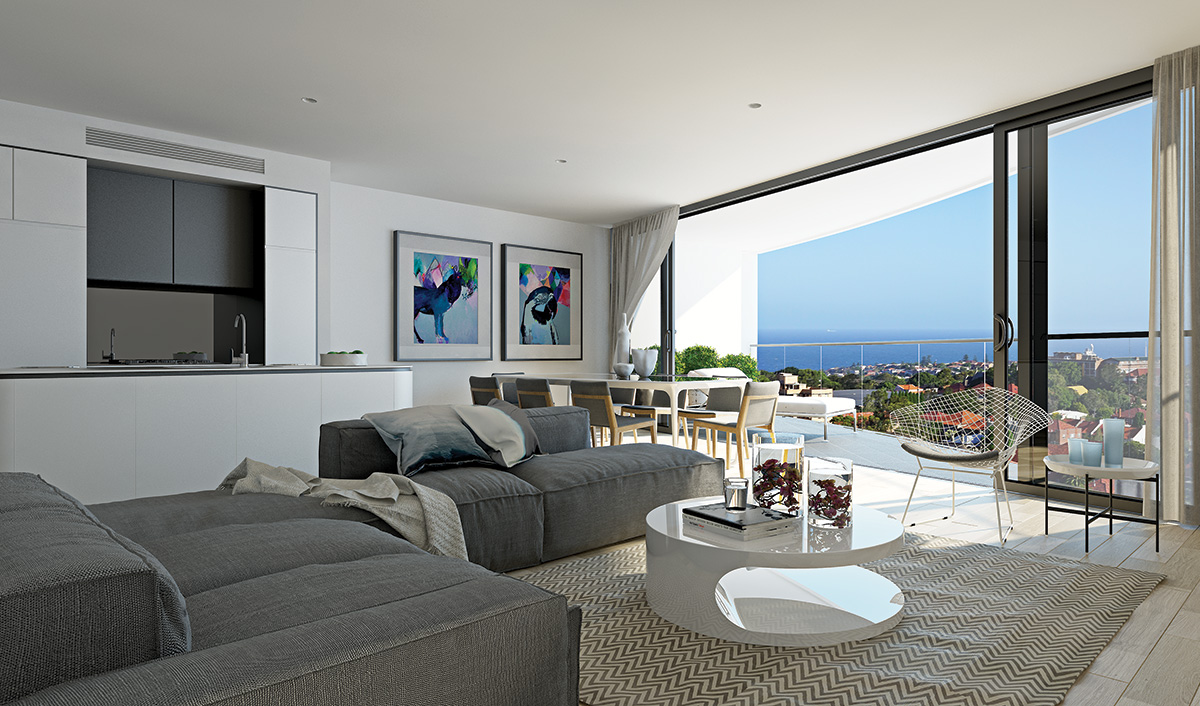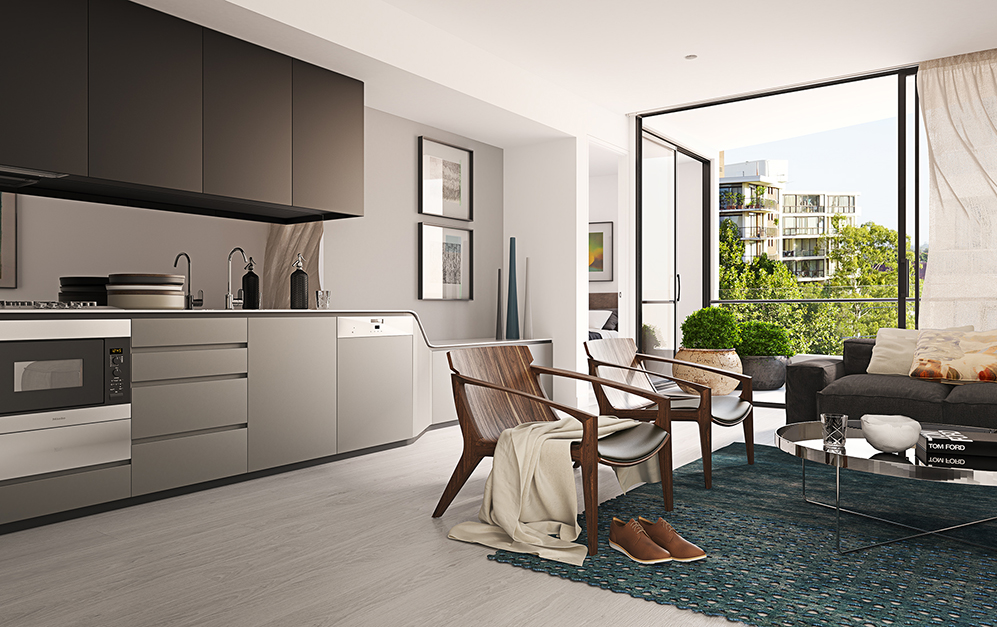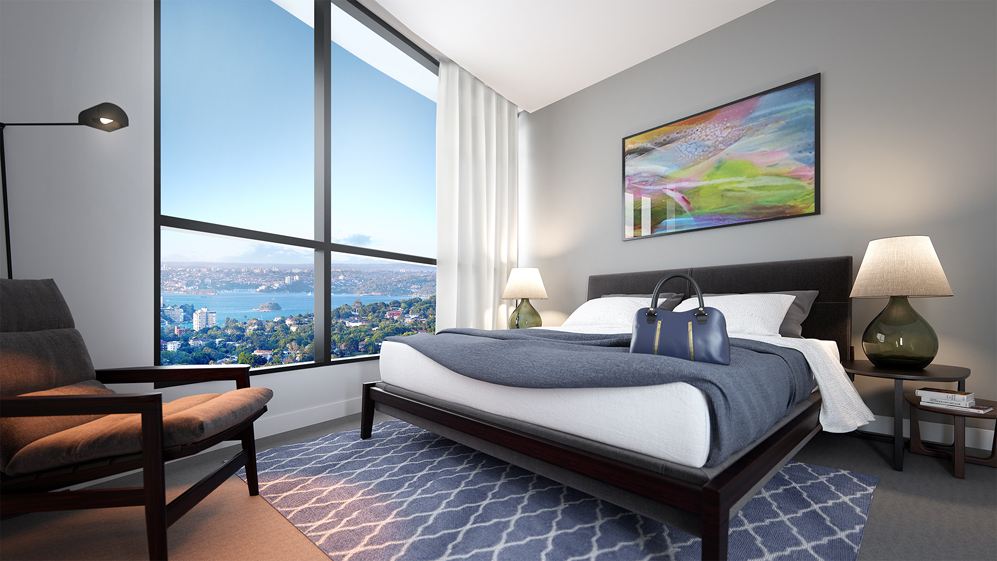 TAKE TIME TO PAMPER. STEP INTO A GENTLE RELAXING SPACE THAT ALLOWS YOU TO REPLENISH AND RENEW.
Warmth and beauty. Koichi Takada's bathrooms and ensuites possess currency, depth, shadow and lightness in equal measure. Breeze melds whitewashed timber floors and sandy tones with crisp white joinery while Drift balances soft grey timber floors and stone hues with darker joinery as a contrast.